Estonian week in Denmark
May 11-13, 2016
During the #EstonianWeekInDenmark, a special business content is given to May 11-13, 2016.
Three days will be filled with networking, speed-dating style introductions with selected companies, visits to local companies, and individual one-2-one meetings with Danish business consultants.
This special opportunity is made available for 20 Estonian companies by Danish-Estonian Chamber of Commerce, Enterprise Estonia, Estonian Embassy in Copenhagen, Business Vordingborg and City of Vordingborg. For more information see below.
Program
Wednesday, May 11
06:25 departure by flight SK1791 from Tallinn to Copenhagen (suggested flight)
NB! You are responsible for your own flight ticket booking
08:00 Bus transfer from Copenhagen Airport to Vordingborg
check-in at Johanneberg Manor
11:00 Lunch
12:00 Official Opening of Estonian Week in Denmark by Mayor of Vordingborg  Knud Larsen and the Estonian Minister for Economic Affairs and Communications Liisa Oviir.
Seminar: How to Do Business in Denmark
14:00 Coffee break
15:00 Matchmaking with Danish companies
18:30 Gala Dinner at Jungshoved Præstegaard (Dresscode: dark suit)
23:00 Bus transfer to Johanneberg
Thursday, May 12
09:00 2 joint company visits incl. lunch.
13:00 Visit to Geocenter Møns Klint
13:30 Business Vordingborg presentation, introduction of business consultants
14:00 Individual meetings with business consultants
18:30 Dinner
20:00 Evening entertainment
Friday, May 13
Joint company visit
Tour of the Danish Castle Center
Lunch at Restaurant Borgen
Bus transfer to Copenhagen
16:20 departure by flight SK1788 from Copenhagen to Tallinn (suggested flight)
Registration
For successful registration participants are requested to fill out company form HERE.
Please fill with the utmost accuracy and send to info@decc.ee

Registration procedure
The company is considered as part of the delegation only after:
– full completion of  company profile;
– receiving confirmation from the Danish-Estonian Chamber of Commerce;
– presenting the flight numbers and arrival/departure times;
– full payment of participation fee.
*All registered companies will be published on this website after registration deadline.
Please note that bus transfers between Copenhagen-Vordingborg-Copenhagen consider the following SAS flight times:
SAS flight SK1791 Wednesday, May 11th 06:20 and
SAS flight SK1788 Friday, May 13th 16:20.
REGISTRATION DEADLINE FRIDAY, APRIL 1, 2016.
Price
Participation fee 500€ (incl VAT) will be invoiced by the Danish-Estonian Chamber of Commerce (DECC). All members of DECC will get a -15% discount on participation fee. Participation fee needs to be paid by due date (latest by April 15, 2016 in case of late registration). Every participant is requested to book their own flight tickets.
The price includes:
– local transportation
– accommodation at Johanneberg Manor 
– all meals
– participation at Gala Evening at Jungshoved Præstegaard
– seminar about doing business in Denmark
– matchmaking with at least 2 Danish companies
– individual meeting with local business consultant
Contact
Merli Lindberg
Manager
Danish-Estonian Chamber of Commerce
+372 502 4006
merli.lindberg@decc.ee
---
Lucie Neoralova
Export Consultant
Enterprise Estonia
+45 6064 3304
lucie.neoralova@eas.ee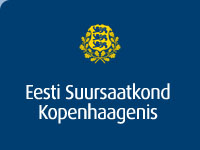 Photo copyright – Tage Klee